Do it With Boldness (DWB) is a duly registered non-profit making foundation that was founded and registered under the Societies Act (Cap 108) of the laws of Kenya since August 2018.The foundation being a volunteer organisation has since then been a member of Volunteer Involving Organisations Society (VIOs Kenya) which is an umbrella of all volunteer organisations working with a  group of organisations that supports the UN resolution to promote volunteerism as a cross-cutting means of implementation towards the achievement of SDGs and any other government development strategies.
In line with our strategic plan 2019-2022, the foundation addresses the needs of the vulnerable members of the communities especially children ,youths and women through creation of educational and leadership development opportunities, access to quality psychosocial support and amplify the role of girls as leaders in their communities and beyond.
Our strategy is aligned to vision 2030 and is designed to address four major Sustainable Development Goals (SDGs) below: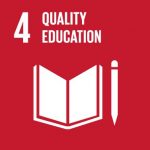 .   
.